National Boss Day is Oct 16th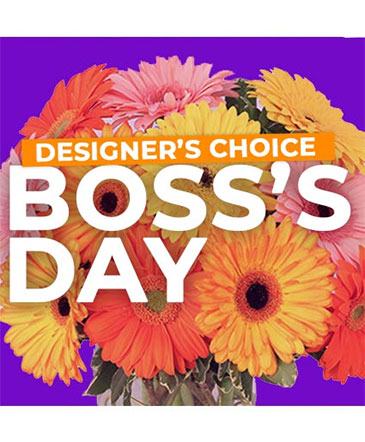 Boss's Day Design
Custom Flowers
Celebrate the best boss ever! Show your boss how amazing they are and how glad you are to have their mentorship, leadership, and support every day. The best perk of your job is having a terrific boss like them! We'll be sure to make them something as wonderful and amazing as your boss.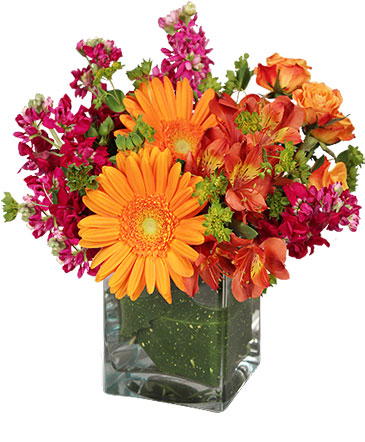 Floral Exuberance
Arrangement
Talk about an arrangement full of vigor! These warm-colored blossoms are the embodiment of liveliness. Orange gerberas shine as an assortment of fuchsia stock, orange alstroemeria and miniature spray roses are adorned with greenery. Encourage someone with a dose of high spirits when giving this exuberant flower arrangement.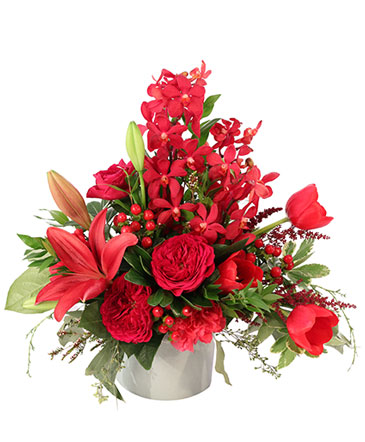 Ruby Allure
Floral Design
Ruby Allure is crafted with stunning red garden roses, orchids, lilies, and many more. This alluring arrangement speaks of love, romance, and adoration, so send it to someone you love! They're sure to fall in love when they see this gorgeous design.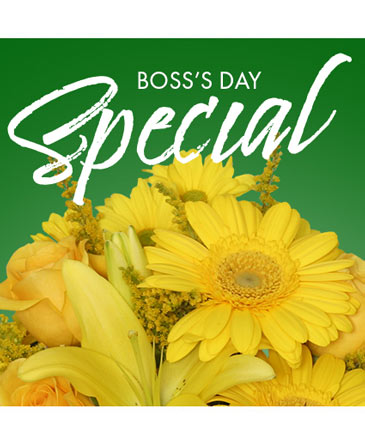 Boss's Day Special
Designer's Choice
There's nothing like a beautiful flower arrangement to say, "Thank you for all you do!" Send the gift of flowers this Boss's Day to the one who leads the team. They're sure to appreciate flowers as fresh and elegant as these. Surprise them with our Boss's Day Special today!
3 Reasons To Gift Flowers For National Boss Day
Peace
There have always been special qualities that nature has possessed. For instance, the tranquility one finds in a green and vibrant garden under the golden sun, as they hear the sweet silence of nature among the music of birds. Or the magic one feels as they behold a colorfully painted butterfly fluttering its wings as it perches upon beautiful flowers in a garden. Nature can offer a therapeutic effect. The peaceful nature of a flower is something to treasure, a truly priceless gift one can give to another.
As a business leader, one must make several decisions and sort out several details. Like anyone's position, one finds themselves stressed more times than others or taken by the tasks ahead of them. Offer your boss a lovely arrangement of vibrant flowers to lift their spirits. Every act of kindness makes an impact.
Affirmation and Encouragement
As each of us works hard every day, we desire our work to be recognized and to feel appreciated. We appreciate feeling accomplished. Share your care and kindness by offering your boss affirmation in their efforts through a beautiful bouquet. This is a great way to boost morale and provide one with extra encouragement to press forward.
Delivery
MANNES PETALS & PATCHWORK FLORAL has a variety of flowers you can peruse to select your perfect arrangement. To provide you with additional convenience, we would be happy to deliver your flowers to the business. If you have any questions regarding your order or the details of your delivery, please feel free to contact MANNES PETALS & PATCHWORK FLORAL at (605) 695-0743. We would be happy to help.