New Baby Flowers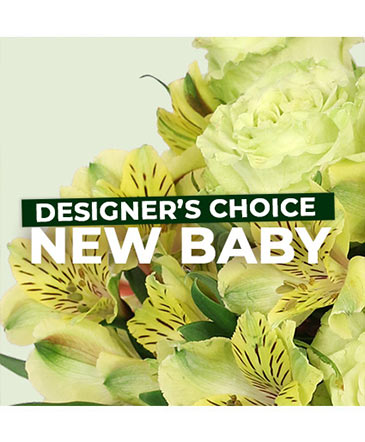 New Baby Flowers
Designer's Choice
Celebrate the new bundle of joy with our Designer's Choice New Baby arrangement! Our florists have put together the perfect bouquet to spoil the little one! Even though they won't know it just yet, you'll be one of the many reasons they smile. Send this stunning New Baby arrangement today!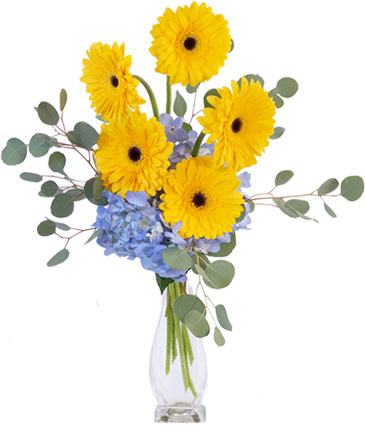 Yellow Blues
Floral Arrangement
This bright arrangement is sure to please! Simple and elegant, Yellow Blues features dazzling yellow gerberas, lovely blue hydrangeas, and gorgeous silver dollar eucalyptus. This vibrant and colorful arrangement is the perfect pick-me-up for any occasion!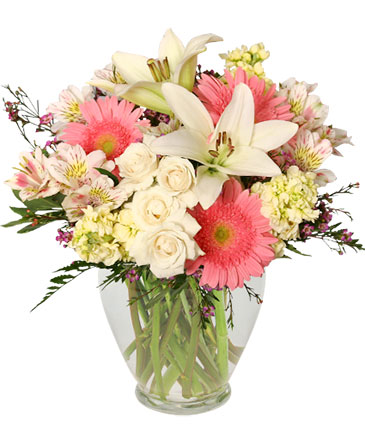 Welcome Baby Girl
Flower Arrangement
This delicate arrangement is sure to delight! With lovely white Asiatic lilies, picturesque white mini spray roses, dazzling pink and white alstroemeria, beautiful pink gerberas, and more, this charming bouquet is sure to bring cheer to any room. Send this exquisite arrangement to welcome the newest addition to the family!
Send a floral gift of congratulations as your friends, or family members welcome a new baby into the world! Whether they are first time parents or have other children at home, celebrating the life of a new child is a joyous occasion that is made even better by a stunning floral arrangement. Choose from brilliant baby boy arrangements and dazzling baby girl arrangements to perfectly capture this momentous occasion. Browse our variety of New Baby designs to find the perfect bouquet or basket of flowers to honor the joy of new life; handcrafted by your local florist at MANNES PETALS & PATCHWORK FLORAL in Freeman, SD.